So, what is Programmatic Advertising? 
In its simplest form, Programmatic advertising is the automation of buying and selling digital media online. Before the age of Programmatic, buying media would require a lot of manual work to execute a campaign on a few publishers. Now, you can place your advertising on thousands of publishers with the whole transaction from beginning to end occurring in milliseconds all managed centrally in a platform. 
Are you considering adding Programmatic to your marketing mix? Here are 5 ways in which Programmatic can improve and scale your business.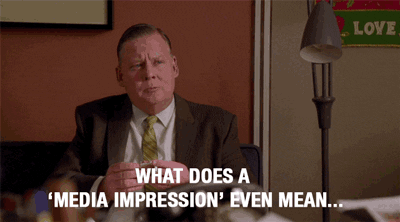 1. More Efficient Spending
Whilst traditional media is bought on a one-to-one basis, with Programmatic advertising you are buying one-to-many. Not only this, but with advanced targeting variables available to overlay on your campaigns, you can target and reach your users at the right time with the right message. This means your spend is being used in a more efficient manner, removing wastage on users who are unlikely to be interested in your business or offer. 
2. Real-Time Measurement and Optimization 
One of the biggest advantages of Programmatic advertising is real time measurement and optimization. With each ad impression tracked and reported in real time, advertisers do not need to wait for an end of campaign report to check on performance or delivery for clear oversight. With an increase in data points, advertisers can gain deep insights into their campaign that can be leveraged for continued optimization. 
3. Increased Transparency 
Programmatic advertising offers a layer of transparency that marketers and advertisers do not normally get from traditional advertising. Understanding what website, which creative and what time your ad was placed is all possible with Programmatic advertising. Not only this, but understanding how long and what percentage of your ad was seen (if seen at all!) can be the difference for a successful campaign.  
4. Targeting the Right Users 
In today's interconnected world, a broad mass reach approach may not be the best way to reach your users. Not only this but it can be an expensive approach to marketing. There are many ways in which you can reach users through Programmatic platforms; IP targeting, keywords, interest or affinity, time of day, language, device, demographic, gender, the list goes on. Through the combination of targeting, advertisers can find the right user at the right time.  
5. Omni-Channel Reach
The average users has three personal devices and an ever increasing number of digital touchpoints throughout the day. With Programmatic advertising it can allow you to reach the right users in context, but also on the right device or medium. What started out as desktop ads only, you now can reach users across: desktop, mobile, TV, audio and even digital billboards. This allows you to create a connected story to your users.  
Conclusion 
These are just some of the benefits that Programmatic can add to your marketing mix. It is important to note that when considering using Programmatic advertising, that advertisers understand and define their objectives. Are you looking to drive more awareness, increase conversions, promote a new app or showcase your latest video ad? Defining your objectives and understanding how Programmatic fits in your marketing mix is the key to delivering a successful campaign.  
If you would like a consultation on how you can leverage Programmatic advertising, get in touch with our team today.